It's more than just


chocolate

cocoa

sugar

coconut
Let's build a better food system.
One that respects people and our planet.
One where your food choices bring positive change.
The path for change starts here.
---
Canadian consumers should understand that their purchases not only benefit producers of fair trade products, but ripple outward to include entire communities and can even have an impact on the economy of the country.

Santiago Paz, General Manager of NORANDINO (Peru)
---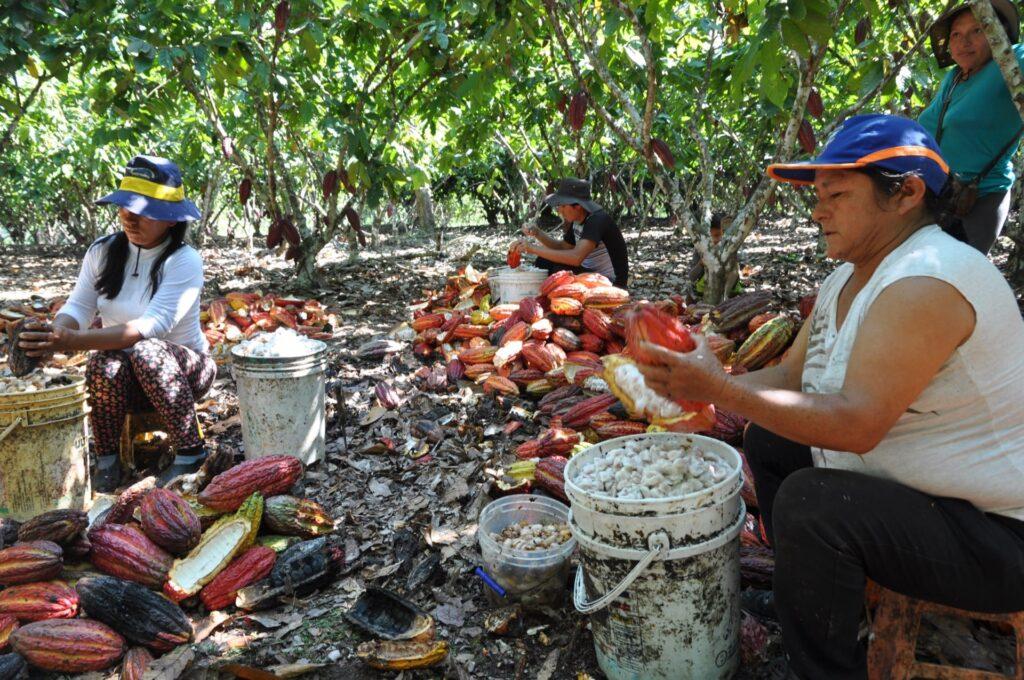 Feel the impact
By choosing Camino products, you positively impact the lives of small-scale farmers. Many of which face income inequality, barriers to market access and who are disproportionately impacted by climate change.
Taste the change
Our products are made with simple and certified organic ingredients. The family farmers we work with use regenerative and organic agricultural practices to protect the biodiversity of their land and build healthy communities.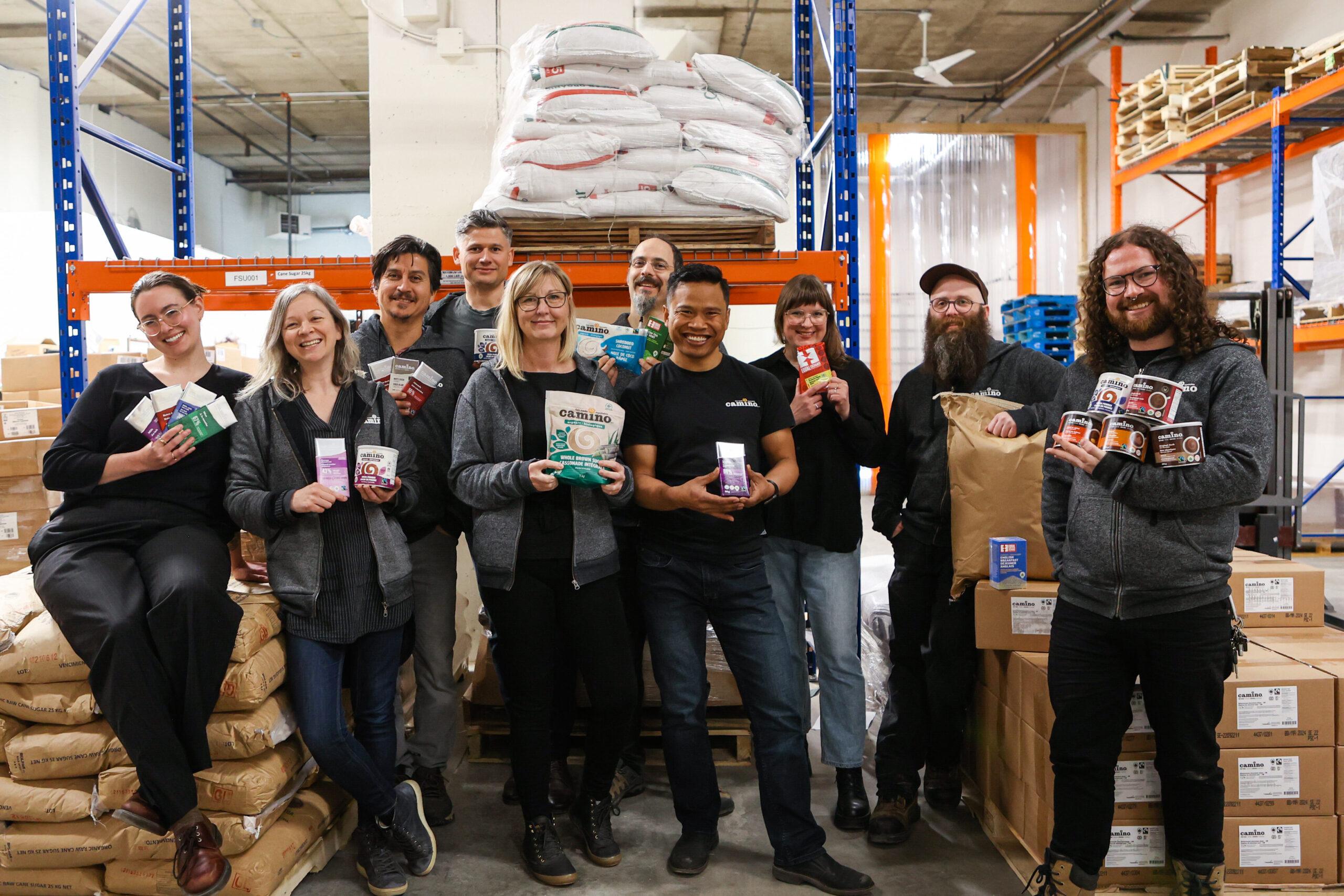 Support local
Through the purchase of a Camino product, you are supporting a democratic Canadian worker-owned co-operative dedicated to fair trade and international cooperation.
---
Our key ingredients for change
Delicious, simple, clean ingredients
There are no GMOs, preservatives, refined sugars or artificial flavours in our products.
Fair trade to the core
We work exclusively with small-scale farmer co-operatives from around the world.
All products certified organic
We care about the health and wellbeing of people and the planet.
Independent and worker-owned
We are a Canadian worker co-operative. An organization democratically-run by our workers.
---
Don't just take our word for it
"I purchased this as a treat for my spouse. He loved the taste and I love that it's Fair Trade! Camino products are great quality."
Dawn, chocolate bar consumer
from Well.ca
"I love Camino products and this is no exception! An easy way to begin supporting fair trade initiatives is to swap out your regular cocoa for this one. I also recommend the chocolate chips. You won't regret it!"
Momina, cocoa powder consumer
from Well.ca
"Fairtrade. Canadian company. Organic. Robust, delicious flavour. We mostly use it in our black tea, and berry teas; it adds an extra depth of sweetness compared to more refined sweeteners. We love this sugar!"
Elle, whole brown sugar consumer
from Well.ca
---
Discover more
Know the farmers
Learn about the proud farmers and their organizations from which we source our ingredients.
See what's happening
Get the latest scoop on all that is happening in the Camino community.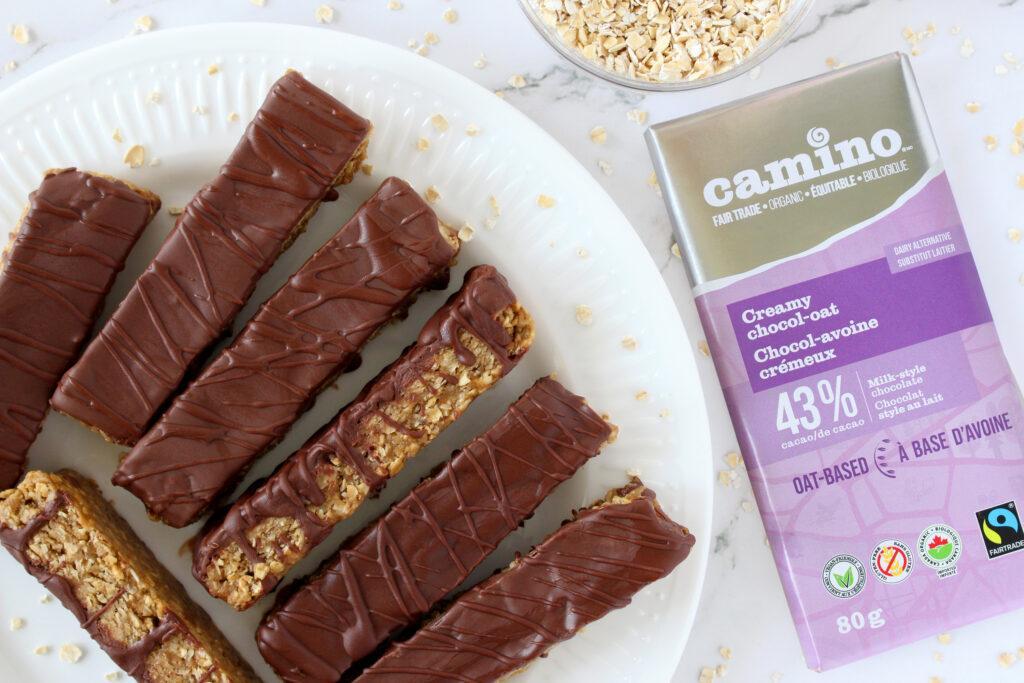 Get cooking
Need some inspiration in the kitchen? Our recipe section is packed with simple and delicious ideas.
---