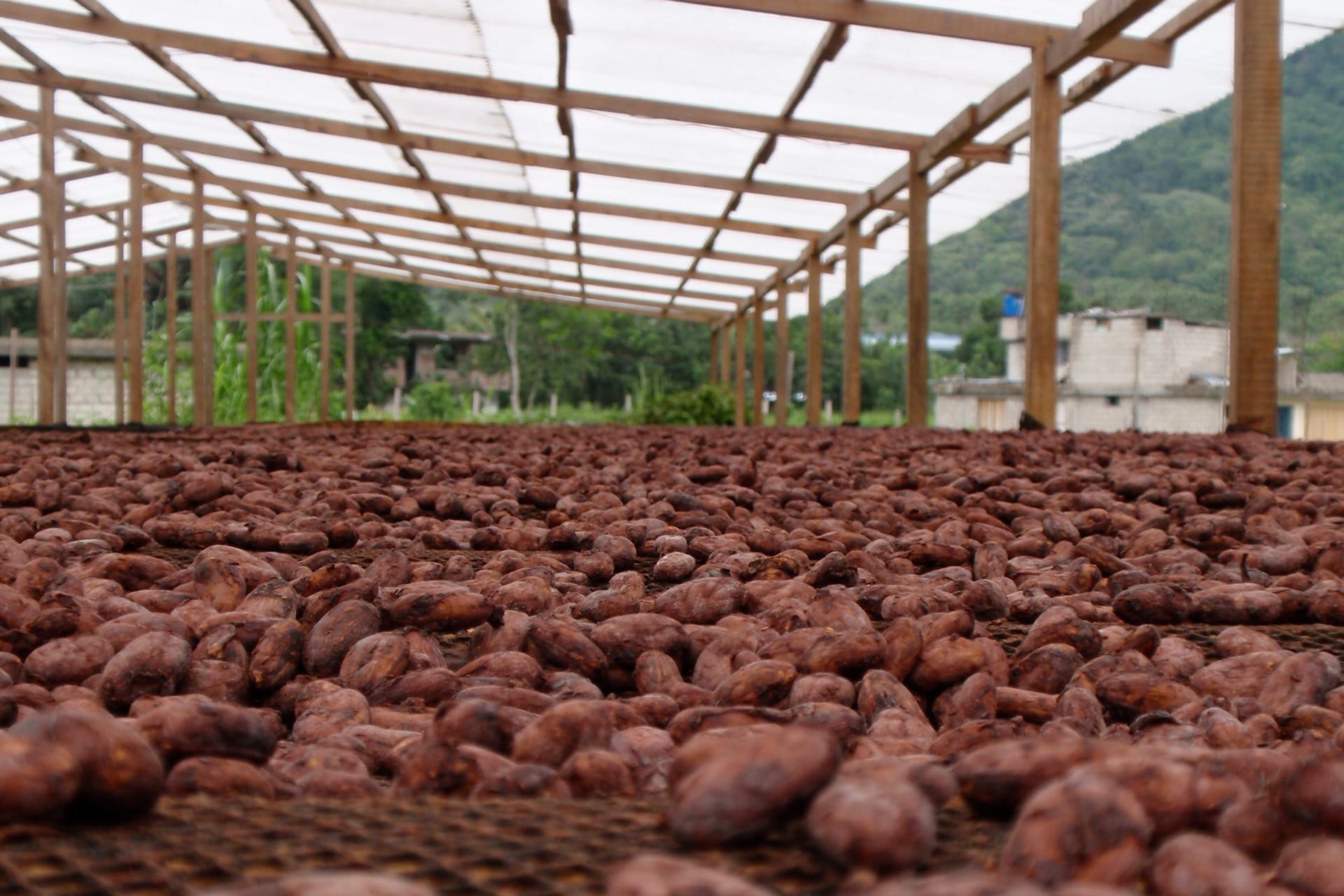 FAQS
This is a compilation of most Frequently Asked Questions. If you still can't find what you're looking for, please contact us with your question.
Do your chocolate products and cocoa powders contain heavy metals such as cadmium and lead?

Cadmium and lead are found in chocolate at trace levels, most often due to uptake from the soil on cacao farms through natural processes. Cadmium and lead are naturally occurring elements that can also be found naturally in many foods such as potatoes, grains, rice, leafy greens and more.

As Health Canada offers little to no guidance for maximum safe levels of cadmium or lead present in the food we regularly consume, we looked for other international reference points to guide us and establish safe target limits. We found sound and credible reference points in the European Food Safety Commission, the US Food Safety System and the Codex Alimentarius limits.

In 2016, we put in place with our suppliers a heavy metal control plan based on what we have learned. Our suppliers monitor the level of heavy metals for every lot of cocoa beans that enter into the production of our chocolate and cocoa products. Once the beans are transformed into cocoa liquors or cocoa powders, the semi-finished products are once more tested. Moreover, our co-op has been conducting semi-annual lab testing on our highest cocoa-content products.

The limits we have set for ourselves vary per type of product. For our chocolate chips, baking bars and cocoa powders, these limits are maximum. 0.96 ppm for cadmium and 0.225 ppm for lead. For our chocolate bars and our hot chocolates, these limits are maximum. 0.8 ppm for cadmium and 0.15 ppm for lead.

All the test results we have conducted so far remain well below those limits, with the latest tested batch of products showing:

CADMIUM
LEAD
Product category
Latest results
Limits ppm
Latest results
Limits ppm
Baking Chocolate
& Chocolate chips
0.305
0.96
0.08
0.225
Hot chocolate
0.403
0.8
0.09
0.1
Cocoa powder
0.617
0.96
0.07
0.225
Chocolate Bar
0.191
0.8
0.05
0.15

La Siembra's heavy metal control program

The audits and monitoring of heavy metals and all our testing for priority allergens are regularly reviewed by CFIA (Canadian Food Inspection Agency). No recommendations, non-compliances or recalls have been imposed on those products at any time. As such, we feel confident in the safety of our Camino products.

For further information, please read our news release.

Do you ship chocolate year-round?

It is our priority to ensure that our products arrive to you in the best condition. Our chocolate is free of additives such as the emulsifier soya lecithin, as a result it is very sensitive to heat. During the warmer months of the year, typically from May to September, shipping is not available for our chocolate bars, chips, or baking bars.

What is your return policy?

We do not offer exchanges or refunds.

We take pride in creating Fairtrade and Organic products and ingredients that consumers will love, while ensuring we do so with the highest ethical and quality standards.

Should you find a defect in one of our products, please make sure to send photos of the product along with a description of the issue to [email protected] within 48 hours of receiving your order. Claims will be assessed on a case-by-case basis.

Which payment methods do you accept?

We accept payment by VISA and MASTERCARD.

What if there is a problem with my order?

Any damages, errors, or missing items must be reported within 48 hours of receiving your order.

We do our best to carefully package your order. Please be mindful that some slight wear and tear on the outer packaging is to be expected . Should your product arrive with inner items damaged and unusable, please contact [email protected] with photos of the damaged product.

What if I missed a promotion?

Promotions communicated via newsletter, advertised online, or via social media apply only to the products directly referenced and only during the specified time-frame. Retroactive promotions will not be applied to items that are out of stock at the time of the promotion.

Can I make changes to my order?

You won't be able to make changes or additions to your orders directly through the platform.

How long will it take to receive my order?

Once dispatched, you will receive an email with your tracking number from Canada Post. Your tracking number will offer the best estimate of the delivery date.

It usually takes 3-5 business days for our team to prepare your order. It may take up to 7 business days during periods of high volumes. Orders placed from Friday to Sunday will be processed the following week.

Please note that our cooperative observes Canadian federal holidays, as well as statutory holidays in Ontario.

How much does shipping cost?

We offer free shipping on orders of $95 or more, before tax.

For orders less than $95, the shipping fee is calculated according to the weight of the order and the delivery address.

All orders are shipped via Canada Post.

Where do you ship your products?

Camino ships to all provinces and territories in Canada. We do not offer international shipping at this time.

If you are in the United States and you are interested in Equal exchange products specifically, you can order those directly through their website: www.equalexchange.coop.

Are you GMO free?

Yes, by virtue of our organic certification, Camino products and ingredients are produced without using GMOs. Furthermore, Fairtrade International believes GMO crops are incompatible with the Fairtrade principles and has adopted environmental standards and guidelines expressly forbidding their use and monitoring GMOs in nearby fields to avoid possible contamination.

Camino's commitment to the well-being of our producer partners, our consumers and the environment, and our core values of ethical trading and sustainable agriculture, do not support the use of GMOs.

Which cocoa powder should I use for my recipe?

Many bakers have both Dutch-processed cocoa powder and Natural cocoa powder in their pantries. It is important to follow the recipe when deciding which cocoa powder to use.

Natural cocoa powder, also called Unsweetened or American cocoa, should be used for recipes that use baking soda as the leavening agent, as baking soda relies on the acidity of the cocoa to activate it.

Dutch-processed cocoa powder is best used for recipes that use baking powder (not baking soda, due to the neutralized acidity from the Dutch processing).

Both Camino Natural cocoa powder and Camino Dutch-processed cocoa powder are Fairtrade Certified, certified organic, gluten-free, and perfect for any dessert creation.